Music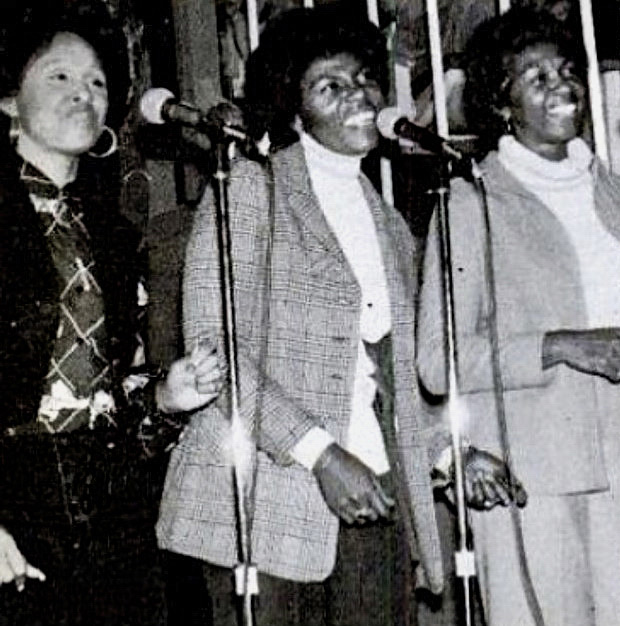 Do It With All Your Heart: Dee Dee Warwick Shines In The Background
Having a superstar sibling opens and closes doors. Folks will inevitably compare you to the sister or brother already out front, blazing paths and garnering acclaim.
Aretha, for instance, had two enormously talented sisters. Erma, the oldest, had a glorious, jazz-dusted voice and model-ready looks. Baby sister Carolyn was an affecting singer and supremely gifted songwriter. She wrote 'Angel' and 'Ain't No Way' for Ree. But neither sister received the marvelous production and promotion Aretha got.
Dionne Warwick had a younger sister whose voice boomed and enthralled, even in the background. Dee Dee Warwick was nurtured in the Baptist church, the same place that shaped Dionne and many black singers of their generation.
About five years younger than Dionne, Dee Dee was there in the background when her sister launched her recording career back in '62. She's on the mic with their aunt Cissy Houston on 'Don't Make Me Over', 'Walk on By' and other Dionne classics.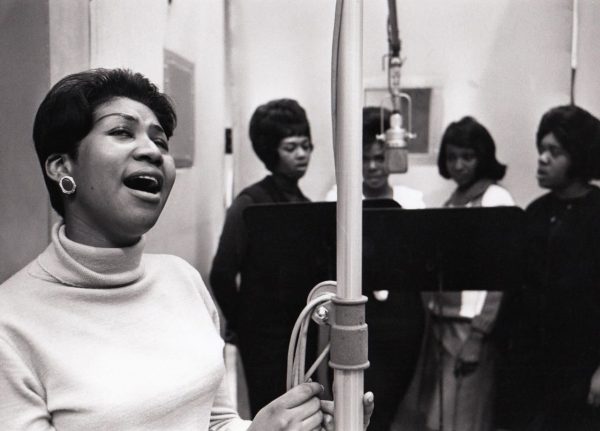 Dee Dee was part of a loose collective of background singers that early on included her older sister, Cissy, Doris Troy and Judy Clay. In the early '60s, they provided churchy echoes for a slew of artists: Dinah Washington, Connie Francis, and a young Aretha, back when she was on Columbia chirping show tunes.
While Dionne received top-shelf production and promotion at Scepter Records, Dee Dee signed with Mercury around 1964. She released a string of impressive singles, most of which received healthy spins on black radio. But sales were modest at best.
There was no confusing the sisters. After 'Don't Make Me Over' and the underrated follow-up 'This Empty Place', Dionne sanded away the fiery gospel edges of her approach. She melted beautifully into the tricky orchestrations of Burt Bacharach and added dignified emotion to the lyrics of Hal David.
Although there were similarities in the upper reaches of their ranges, Dee Dee was a very different singer. She was mainly influenced by Mahalia Jackson. Dee Dee roared where Dionne purred. Her alto was powerful. Even singing with equally commanding vocalists in the background, Dee Dee was clear and usually rose above everybody else.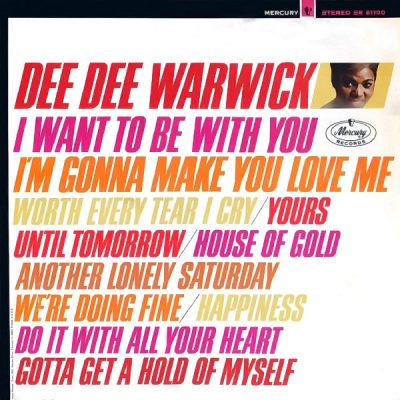 But she never received material tailored specifically to her style. She recorded original versions of songs that became smashes for others like 'You're No Good', a hit for Betty Everett and later a No. 1 single for Linda Ronstadt, and 'I'm Gonna Make You Love Me', which the Supremes and the Temptations turned into a hit. She also recorded 'Alfie' a year before pop and R&B radio leapt on Dionne's 1967 version.
Dee Dee's talent was rich, but it wasn't often showcased properly. Like several great artists of the era (Baby Washington and Dusty Springfield come to mind), Dee Dee was often buried under ornate arrangements.
Sometimes, though, the pretty orchestrations clicked with her raw approach. 'Ring of Bright Water', perhaps the most sublime ballad you'll ever hear about an otter, was used as the title theme of a cheesy 1969 family flick. Also that year, Dee Dee released two of her finest recordings: 'That's Not Love', a blue-lights-in-the-basement ballad she co-wrote with Ed Townsend; and 'Foolish Fool', a tough soul number where she threatens a silly woman trying to take her man. Chaka Khan did a faithful version on her last album, 2007's Grammy-winning Funk This.
At the start of the '70s, Dee Dee switched to Atco Records, a subsidiary of Atlantic. Seemed like a logical move: The label was home to some of the most gospel-charged singers in pop, including Aretha and Donny Hathaway. The partnership immediately bore fruit in the summer of 1970, when 'She Didn't Know (She Kept on Talking)' sealed the Top 10 on the R&B chart.
But Dee Dee languished at Atco, and she returned to Mercury in '72. She released a flurry of fine uptown soul numbers, including the dynamic 'I Haven't Got Anything Better to Do', later covered by Esther Phillips and Natalie Cole, and a swaggering version of 'I Who Have Nothing'.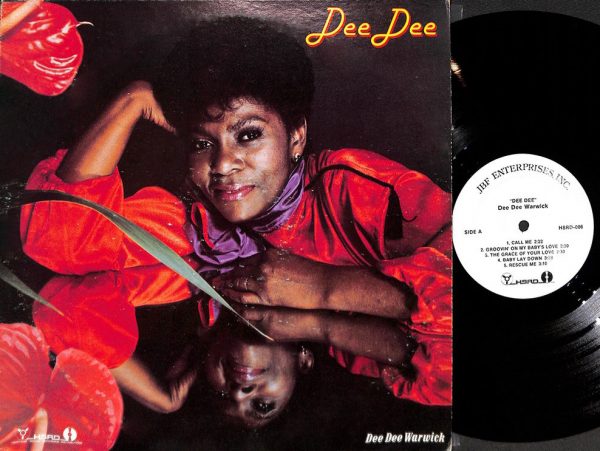 For the remainder of the '70s and throughout the '80s, Dee Dee recorded for several small labels but scored no hits. She made her living doing mostly session work. As Dee Dee's records went unnoticed, Dionne continued to pack venues around the world. Dee Dee was often on stage with her, standing behind the rhythm section and singing in the background.
Her peers gave her long overdue props in 1999, with a Pioneer Award from the Rhythm and Blues Foundation. By that time, Dee Dee's health was beginning to fail. She died in a New Jersey nursing home in 2008. She was 66.
Dionne's star undoubtedly opened a few doors for Dee Dee. Unfortunately, her talent never got to shine as brightly.
Source: https://pilotonline.com/entertainment/columns/article_41f7b580-65e9-543a-9a84-0cacaa925d82.html
Dee Dee Warwick - I Just Need You
Dee Dee Warwick - Foolish Fool (1969)

Dee Dee Warwick - I Want To Be With You (2001)

Dee Dee Warwick - Call Me (1984)

Dee Dee Warwick - Collection (2005)

Dee Dee Warwick - Turnin' Around (1970)