I'm Gonna Make You Love Me
Source: thehistorymakers.org/biography/dee-dee-warwick-41
One of the most powerful soul singers of all time, Dee Dee Warwick was born Delia Warwick on September 25, 1942, in Newark Heights, New Jersey, into a musical family with its roots steeped in gospel music. Her mother, Arthur Lee Drinkard Warrick, was a founding member of the acclaimed Drinkard Singers, whose line-up included her aunt Cissy Houston. The Drinkard Singers sang regularly at the New Hope Baptist Church in Newark, New Jersey.
As a young teen, Warwick and her older sister Dionne formed their own group called the Gospelaires; the group often appeared with the Drinkard Singers. In 1959, the Warwick sisters got their first big break in the music industry at the famed Apollo Theater in Harlem when they were asked to sing background vocals in a studio session for Sam Taylor. During this session with Savoy Records, the song 'Won't You Deliver Me' was recorded; this was the Warwick sisters' recording debut. Warwick would go on to be featured in hundreds of recordings that were made in New York between 1960 and 1965.
In 1963, Warwick launched her prolific solo recording career, in which she would become one of the most respected voices in Soul music. Warwick's discography includes such hits as 'I Want To Be With You' and 'Foolish Fool'; both of which were recorded for Mercury Records. During the 1970s, Warwick continued to record, adding 'She Didn't Know, She Kept On Talking', recorded for Atco Records, to her long list of hits. During the 1980s, Warwick recorded albums for Sutra Records and Heritage Records; both of which have become collectors' items.
After living in Los Angeles and Georgia for a number of years, Warwick moved back to New Jersey, where she started making soul music and appearing in Gospel musicals. Warwick passed away on October 18, 2008, at the age of 66.
Source: davidnathan.com
For the notes I wrote for 'I Want To Be With You' The Mercury / Blue Rock Sessions, a 2001 U.S. compilation based on her tenure with the labels, I described the late Dee Dee Warwick as a pioneer, referencing her 1999 much-deserved Rhythm & Blues Foundations Pioneer Award. It was a very special evening for the younger sister of Dionne Warwick: her mother Lee was in attendance and it was Dionne who presented her with the award after Dee Dee wowed the audience with a rendition of her original version of 'I'm Gonna Make You Love Me', which would go on to be a massive hit for The Supremes & The Temptations within a year or so of her own recording of it.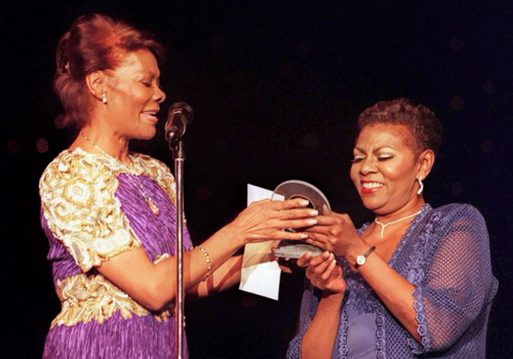 I wonder in retrospect what the illustrious, star-studded crowd would have thought if instead, Dee Dee had performed the emotionally-charged 'Foolish Fool' the centerpiece of this SoulMusic Records release and the title track for the soulful singer's second album for Mercury! When Dee Dee recorded the song in 1969, she sang with such intensity that it stood out as a rare slice of what has since become known as 'deep soul' amongst the sea of easy-going sing-a-long ditties of the day.
But that was Dee Dee's way: she always sang with true feeling and her internationally-famed sister Dionne commented in a quote especially for this 2012 reissue, "Without showing bias and I must admit it is very hard not to, whenever I have been asked about Dee Dee and her voice, I have and will continue to give the same answer: her voice was I feel the 'special' voice of the family. She had a way with expressing a lyric unique only to her…" Dionne's comment is borne out by the amazing sixteen tracks that comprise this expanded edition of 'Foolish Fool', reissued for the first time in its original form, with three tracks making their official CD debut.
The family into which both Dee Dee and Dionne were born was steeped in gospel music: as is well known in soul music circles, aunts Emily ('Cissy') and Anne and uncles Larry and Nicolas forming the very nucleus of The Drinkard Singers, managed by Lee Warrick, mother of the two young girls who would later form their own group, The Gospelaires.
In a 1998 interview for Britain's Blues & Soul magazine, Dee Dee shared, "My aunt Cissy really pushed me to sing first when she was the choir director of our church when I was growing up." Church was New Hope Baptist in Newark, New Jersey, a few miles away from the East Orange home where Delia Juanita Warrick, her older sister Marie Dionne and younger brother Mancel lived. In addition to singing in the choir, Dee dee recalled in 1998, "I really wanted to be a gospel singer because I was a student of Mahalia Jackson and Clara Ward…"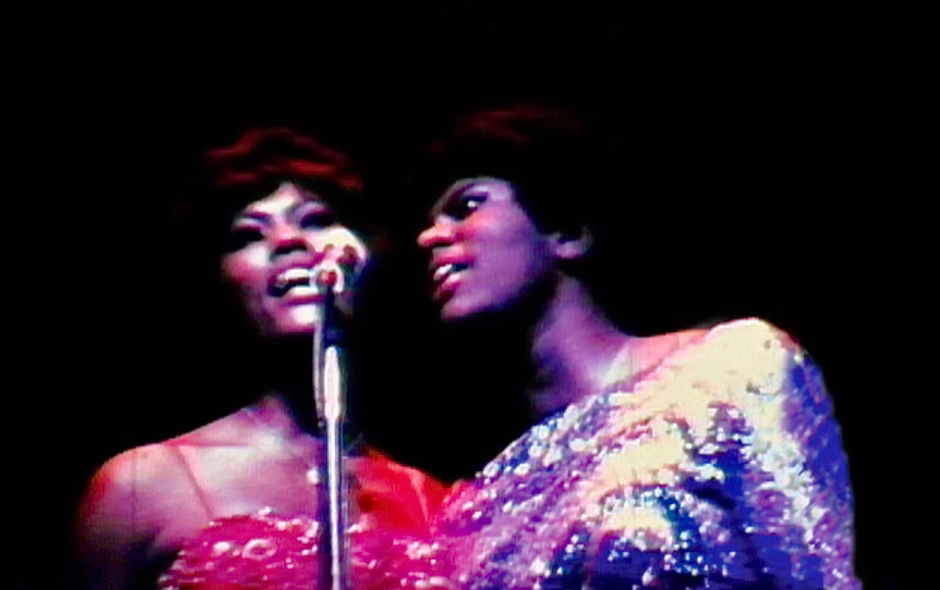 Her early ambitions were sidetracked after the young Gospelaires were visiting The Drinkard Singers at Harlem's famous Apollo Theater: backstage, a producer had asked the Drinkards if they could do a background session for saxophonist Sam 'The Man' Taylor for Savoy Records. The group were unavailable but sisters Dee Dee and Dionne were – and along with cousin Myrna Smith (who would later become an integral part of The Sweet Inspiration along with aunt Cissy Houston) – The Gospelaires got their first recording gig on February 9, 1961 singing '(Won't You) Deliver Me' behind Taylor.
Thus began a busy period of background sessions in and around New York with such major names as Ray Charles, Little Eva, Dinah Washington, Brook Benton, and The Drifters, sometimes with good friend Doris Troy of 'Just One Look' fame. As has been well documented, it was at a Drifters session that sister Dionne was spotted by songwriter Burt Bacharach and before long, she was making demos for him and new partner Hal David who together secured her a record deal with Scepter Records – the rest, as is said, is history!
Dee Dee continued doing session work with Myrna, local gospel singer Estelle Brown and Sylvia Shemwell (blood sister of Judy Clay, who as Judy Guions had performed and recorded with The Drinkard Singers), singing behind the likes of Aretha Franklin (at Columbia Records at the time), soul stars Garnet Mimms, Maxine Brown, Chuck Jackson, Esther Phillips and Nina Simone among many others. By 1963, Dee Dee was being courted to make her own records but as she noted in our 1998 interview, "It took me a while to get into having a solo career… Having it wasn't a big deal to me and frankly, I didn't realize what I was doing. I was still quite young and the idea of having a hit was a fantasy to me."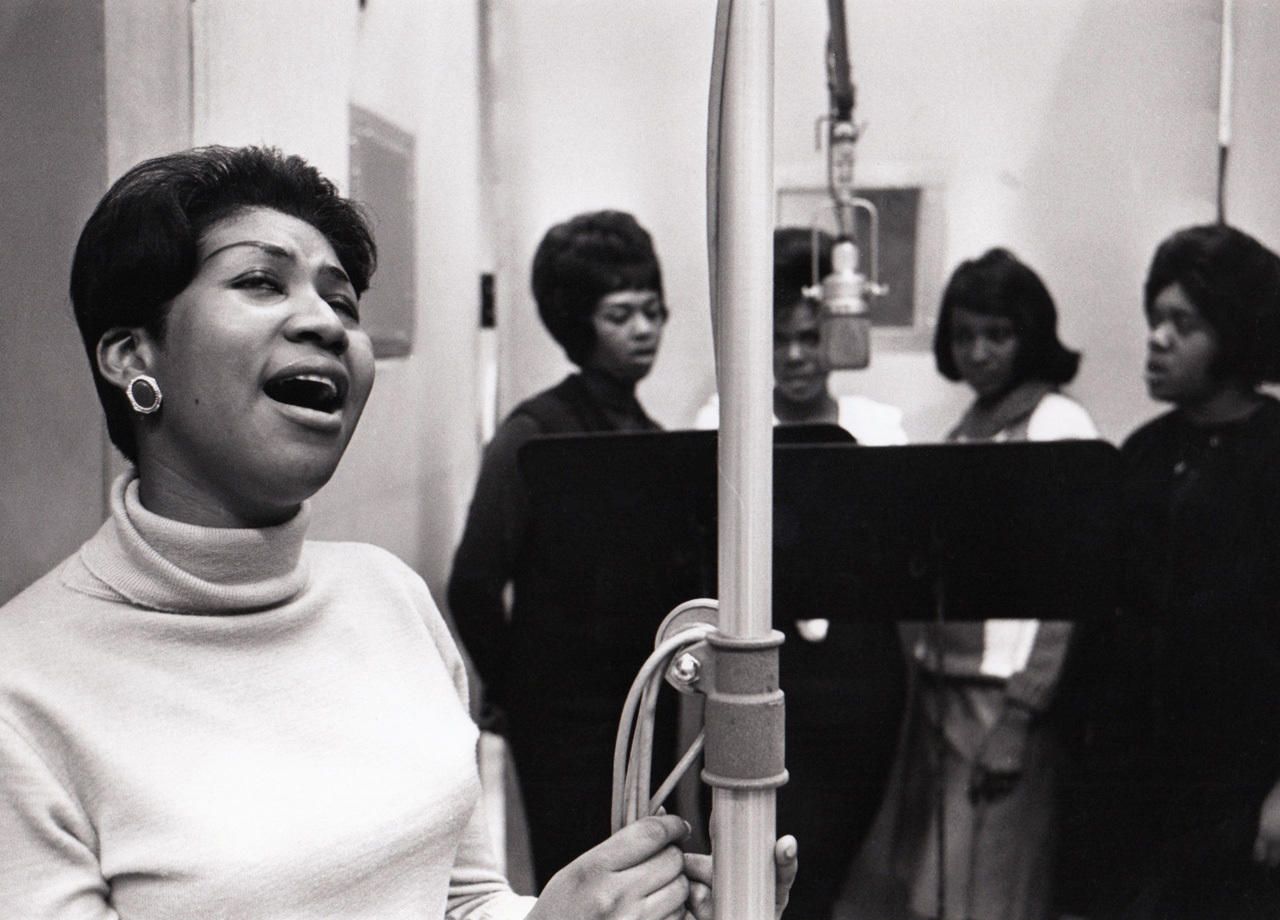 It took a few years for Dee Dee to experience being a hitmaker: she recorded with songwriter/producer Jerry Leiber and Mike Stoller (responsible for hits for Elvis Presley, Ben E. King and The Coasters among others) and even had a one-off session for the tiny Hurd Label, financed as Dee Dee laughingly would later recall, "by a shoe manufacturer who wanted to be in the music business!". In 1964 with sister Dionne riding the international charts with tunes like 'Anyone Who Had A Heart' and 'Walk On By', Dee Dee signed with Blue Rock Records, then a new subsidiary of Mercury Records.
Dee Dee's first few singles for Blue Rock did tolerably well – 1965's 'We're Doing Fine' reaching No. 25 on the R&B chart – but it was after her switch to the main Mercury label that she enjoyed her first significant chart success with 'I Want To Be With You', a song from the musical Golden Boy (which starred Sammy Davis Jr.), that catapulted her into the U.S. R&B Top 10 and pop Top 50.
A February 1966 session with producer Lou Courtney (a recording artist in his own right) included the song, 'Don't Pay Them No Mind' with a particularly pointed and powerful lyric about a couple subjected to societal ridicule (possibly because of race or sexual orientation) and Dee Dee's original version of the song (cut also by her then-labelmate Nina Simone, for whom Dee Dee had sung backgrounds in 1964 and 1965) remained in the can until it was included on the 'Foolish Fool' album some three years later.
It was on a May 1966 visit to the U.K., ostensibly to appear on the popular British television show, 'Ready Steady Go!' that Dee Dee found herself in the recording studios of Philips Records (the Dutch-based parent company of Chicago-based Mercury Records) cutting a track with producer Johnny Franz and arranger Peter Knight, known for their stellar work for British star singer Dusty Springfield.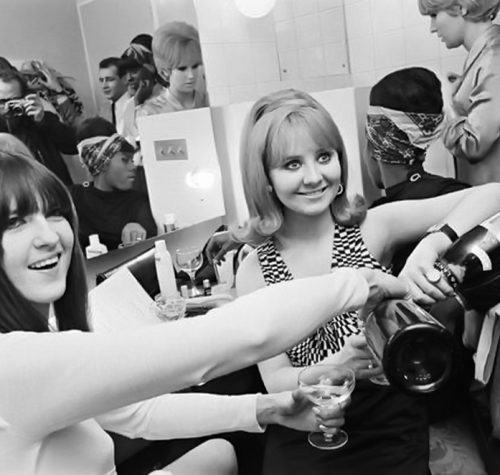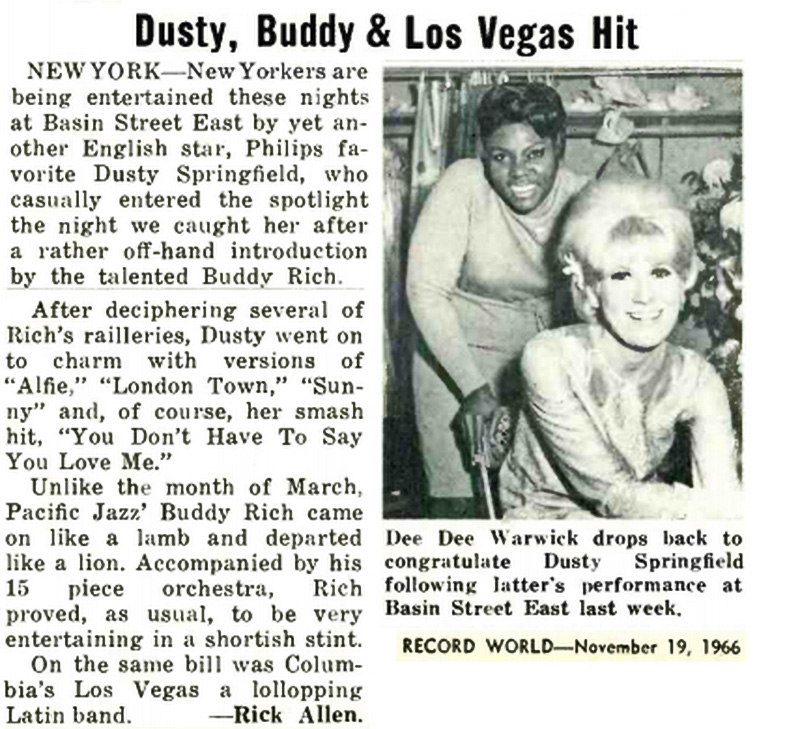 The choice of song was particularly interesting: written by Bacharach & David specifically for the film of the same name, 'Alfie' had already been a Top 10 U.K. hit for Liverpool native Cilla Black, already a major chartmaker in Britain by the time Dee Dee cut it in London. In a 2001 interview we did, she remembered, "I couldn't believe what they had there for me. There was a forty-piece orchestra and a full chorus… The whole session blew me away."
Philips in the U.K. issued it as part of an EP and then a few month later a the 'B' side to the single 'I Want To Be With You', while in the U.S. it finally surfaced as the flipside of another 45, 'Locked In Your Love', released in 1967. In a 2012 comment for these notes, Dionne – who would have the biggest U.S. chart success with 'Alfie' in 1967 after cutting it well over a year after her younger sister – noted, "Dee Dee called me when she recorded 'Alfie' and was excited about the way it turned out. When I finally got a chance to hear her recordings, I felt the definitive version had now been done! She treated the song as only she could…"
Following the U.S. success of 'I Want To Be With You', Mercury had Dee Dee work with several other producers but it was in October 1966 with Philadelphia producer Jerry Ross on a song he'd co-written with then-fledgling writer Kenny Gamble and Jerry Williams (aka 'Swamp Dogg') that brought more success for the singer. Although 'I'm Gonna Make You Love Me' would become a major crossover hit for The Supremes & The Temptations in early 1969 (and achieve some chart action for U.K.-based American singer Madeleine Bell in her homeland in April 1968), Dee Dee's original version (which featured Nick Ashford & Valerie Simpson on background vocals) reached No. 13 on the R&B charts.
The response to the single prompted Mercury to release a 1967 album on Dee Dee, cobbled together from sessions she'd done up till then and in February of that year, she reunited with producer Jerry Ross and arranger Jimmy Wisner for a three-song session that yielded her next chart hit, in the form of 'When Love Slips Away', a Top 50 R&B hit. Dee Dee noted in our 2001 interview, "I really enjoyed working with Jimmy Wisner. He was this white guy who was very talented and he pulled some great things out of me vocally."
At the same recording date, she recorded 'Don't You Ever Give Up On Me', which would become a favorite among British 'Northern Soul' lovers who liked the song's catchy dance beat and although as a single Mercury, it failed to see any chart action.
The same fate befell a series of singles Mercury released an Dee Dee during 1968 including 'Girls Need Love' whose flipside, the wonderful 'It's Not Fair', was written by Kenny Gamble and Thom Bell, who both had a major impact on the music world of the late '60s and early '70s, Bell as a songwriter and producer for such artists as The Delfonics, The Stylistics and The Spinners and Gamble as one half of the then-emerging team that included his musical partner Leon Huff.
Gamble & Huff produced a great January 1968 session on Dee Dee in Philly and thinking back, she recalled in 2001, "I felt good about the sessions I did with Gamble & Huff. They were relaxed sessions and we always rehearsed and prepared before we went into the studio. I got to know what I was singing."
However good the music sounded, her work with Gamble & Huff wasn't giving Dee Dee the kind of chart action Mercury sought: it was time for a reunion with Ed Townsend, the producer who had given the soulful songstress her first hit single in 1965 with 'We're Doing Fine' repeated with even more impact in 1966 with 'I Want To Be With You'.
Dee Dee Warwick - Foolish Fool (1969)

Dee Dee Warwick - I Want To Be With You (2001)

Dee Dee Warwick - Call Me (1984)

Dee Dee Warwick - Collection (2005)

Dee Dee Warwick - Turnin' Around (1970)